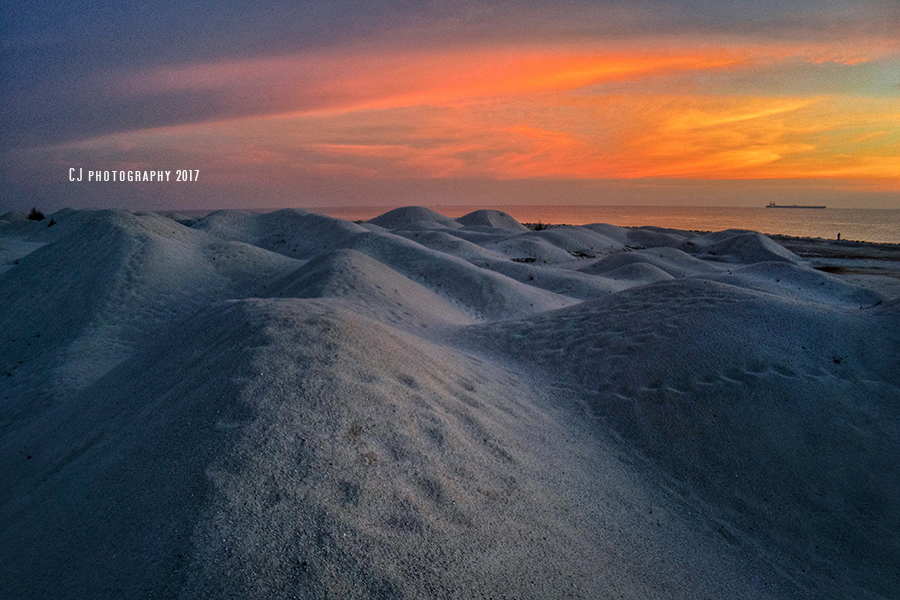 One of recent and new tourist spots in Melaka is the sand dune in Klebang. It is not far to Dataran 1Malaysia Klebang, the beach of Klebang. Ironically being a Malaccan, I came across this place 4 years ago from a non-Malaccan friend who came to visit to Melaka and told me about this place.
Back then, even many locals didn't know about this place. And now, in every morning and evening, many locals and tourists are here to visit the sand dune and take photos as if they were in the Gobi or Sahara. Thus the place is also known as 'the desert'. To reach the desert, it takes a 30 to 45 minutes walk to the desert from the barriers, which stop the cars to enter the desert for safety purposes.
So months back in April, I started evening walk for two weeks to prepare for my backpacking journey to India and Nepal in May. I walked to the desert on every evening, explored not only the sand dune, but the area nearby. During the week of my walk, I captured some photos with the only camera I had with me, my mobile phone.
Sharing some shots taken with iPhone and post-processed with iOS apps.
GPS location to the parking of the Klebang Desert :
2.210343, 102.191614