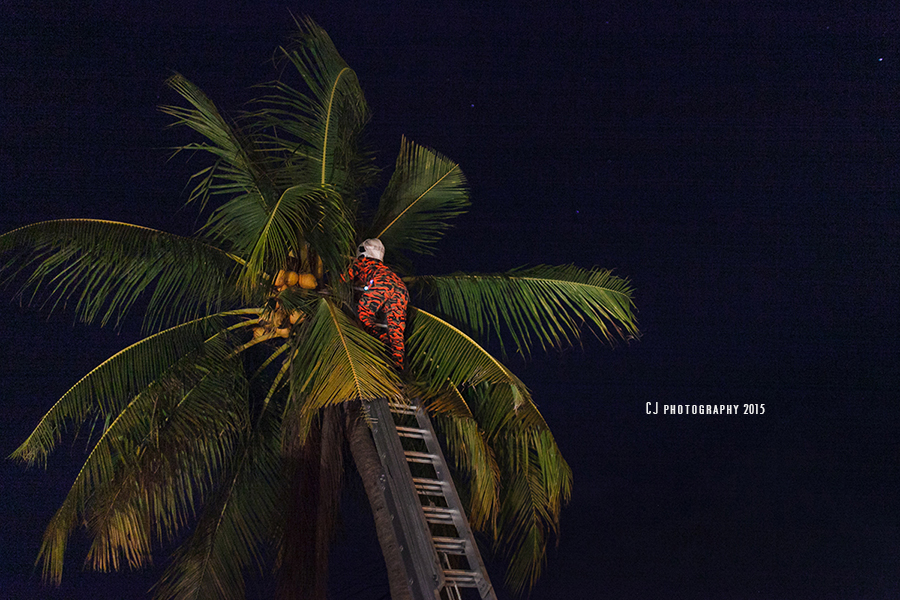 Thank you Bomba Malaysia for saving this kitten, who was chased by dogs and climbed up a 20-feet tall coconut tree. We believed she got stuck in the tree for 24 hours and couldn't get down.
When we heard and found her, we couldn't help her but to call Bomba of Melaka for help. After 15 minutes, they came with their gears and saved the kitten from the tree.
Thank you again, we appreciate your effort and kindness.
May all bEE happy 🙂
.
Terima kasih kepada pihak Bomba Malaysia yang menyelamatkan kucing. Ia melarikan diri ke atas pokok kelapa yang lebih kurang 20 kaki, akibat dikejar anjing. 15 minit kemudian selepas kami telefon pihak Bomba, mereka pun tiba and menyelamatkan kuching itu dari pokok kelapa.
Terima kasih and semoga berkhidmat dengan lebih cemerlang 🙂