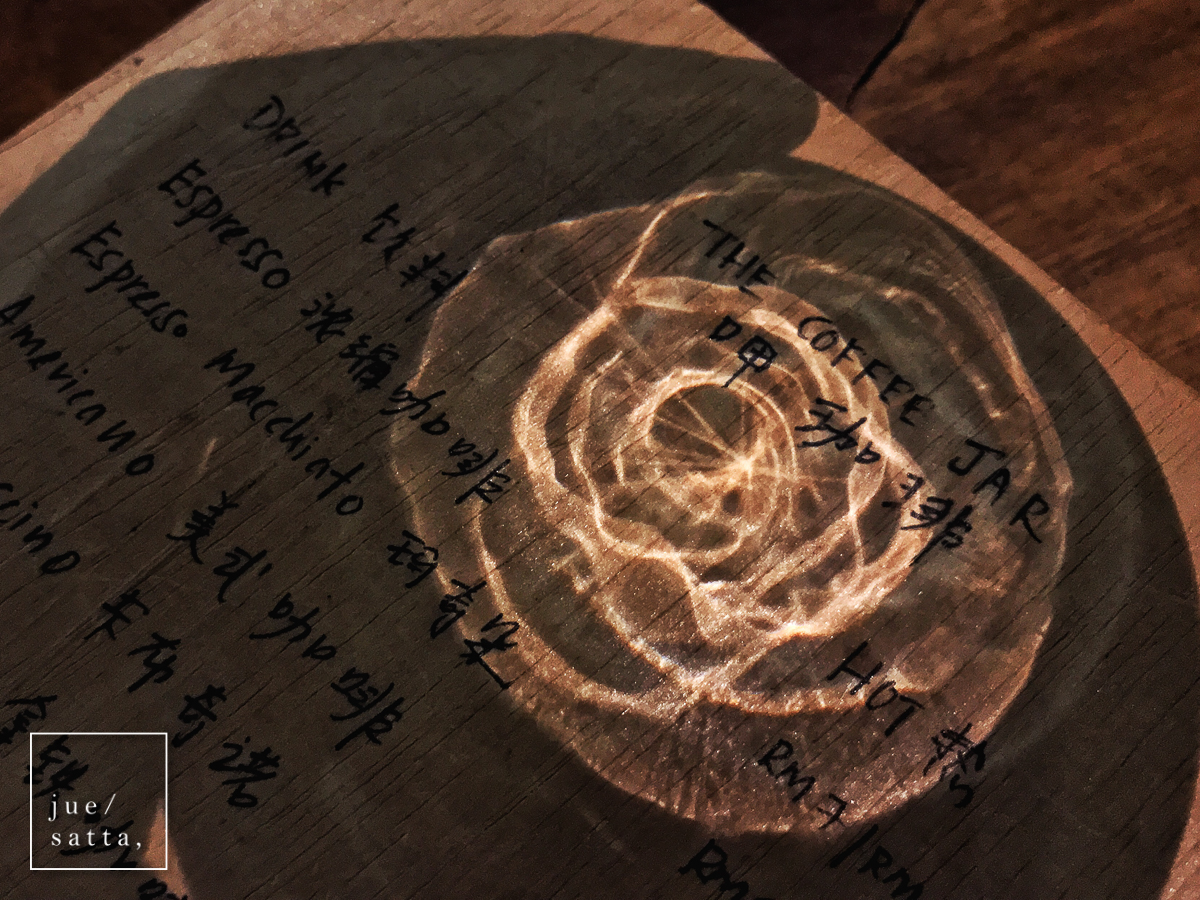 Coffee Jar (呷珈琲) is one of the cafes in Melaka I've visited many times for its coffee and cheese cake. The coffee, the ambient, the vibe, and most importantly the two owners and also lovely couple, Ivan and Joe Yee are the many reasons I love to visit the cafe.
On one of my recent visit there, I found something beautiful. Each time we drink at the cafe, the owner will serve a glass of water. One of the many glasses, there is this one, when light on the ceiling beams on it, it reflects and creates a golden rose on the surface beneath it. I just happened to be served with that particular glass, and found the golden rose.
If you happen to visit Coffee Jar, try your luck and look for the glass which creates golden rose.
Found some other shots in my phone taken at other visits to Coffee Jar. Find out its business hour and location at their Facebook page.