The Ronald McDonald House Charities™ Malaysia (RMHC Malaysia) was established as a non-profit organisation in February 1990 as part of the 280 local RMHC chapters worldwide, with a clear vision to create, find and support programmes that directly improve the health and well being of children. Our energies are focused on 3 main areas: health, education and welfare.
McDonald's® Malaysia bears all administration and management costs, thus enabling RMHC Malaysia to use 100% of all donations received to assist less fortunate children. It is also the means by which McDonald's® Malaysia contributes to the community.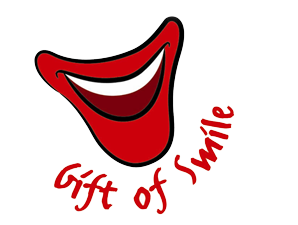 In Malaysia, it is estimated that 1 out of 600 newborn babies born every year are born with cleft lip and palate. Treatment is available for these babies but unfortunately not all families can afford them. As a result, babies with untreated cleft lip and palate will not only develop speech defects and psychological problems later in life, but also form habits which become very hard to eliminate.
Thus, the Gift of Smile programme provides free corrective surgery for children born with this condition. This programme was initiated in 2003, with the objective of aiding Malaysian children born with cleft lip and palate to undergo corrective surgery which will help them lead a normal life.
To recommend a child that needs assistance, please download the application form or contact the RMHC Malaysia Hotline at 012-365 7324.
Priority is given to families with a total household income of RM2,000.00 and below.
This Gift of Smile programme is made possible with Pantai Hospital Sdn. Bhd. and McDonald's® Malaysia.






Together, let us give them the Gift of Smile.
For more information, please visit Ronald McDonald House Charities Malaysia (http://www.rmhc.org.my/default.asp)