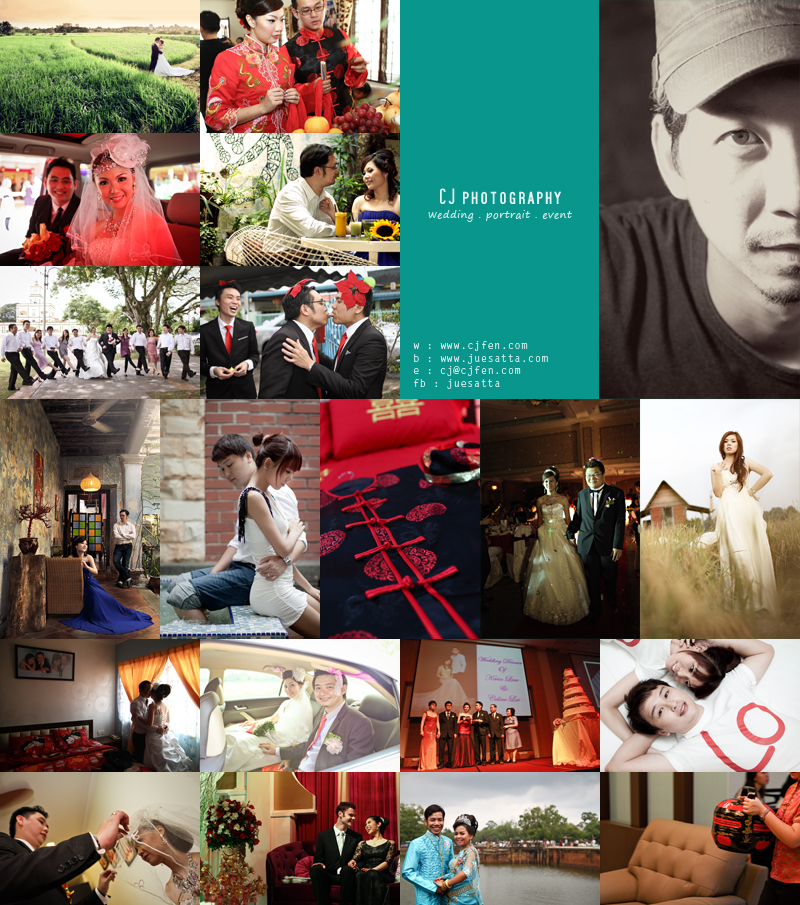 Hi! Welcome and thanks for dropping by juesatta.
I am CJ, blogger of juesatta and also a full time wedding and portraiture photographer at CJ photography based in Melaka, a lovely town full of history and character in Malaysia. I do travel domestically and internationally for photo sessions.
Specialising in actual wedding day photography, I have always been passionate for capturing beautiful, natural and romantic wedding day images of moments to be cherished a lifetime. As I lovEE street photography so much, and photograph during traveling, I always prefer to capture genuine moments and people in their natural settings during weddings. The most important element of wedding photography is to do it in a documentary style and tell the story from the photos just as it happened.
So please check out the posts below which showcase some of my works from recent wedding, event, street and lifestyle photography sessions.  For further information of photography services, drop me an email cj@cjfen.com please.
Kindly join juesatta on facebook to catch up the latest update. I hope you'll enjoy the wedding photos as much as I do.
May all beings bEE happy.