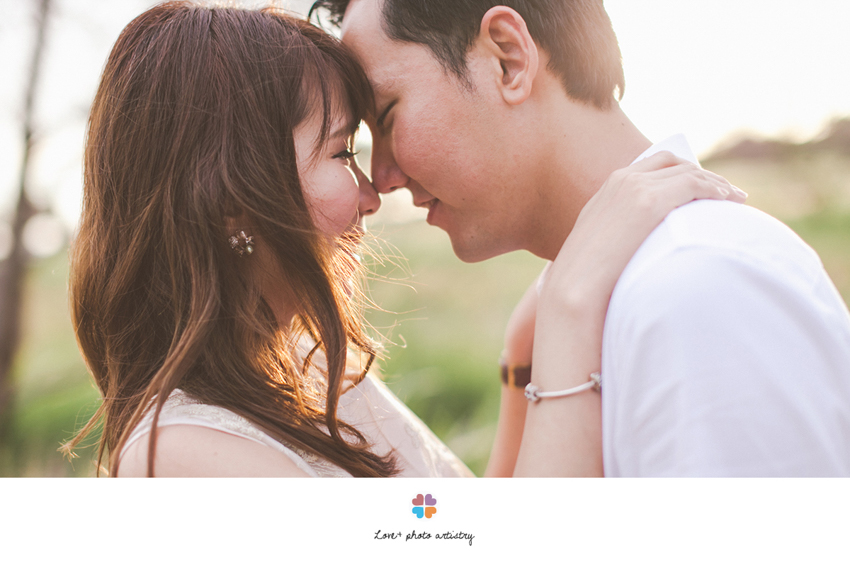 When we heard good news from Lawrence & Susan last week, in which they are getting engaged end of this year, we feel so happy for the both of them. Lawrence & Susan are sweet couple whom last year we had a couple portrait with. It was also the first couple portrait for which Love+ photo artistry family was formed last year.
Lawrence is the prince charming who always carry a sunshine smile and similar to Susan who is a teacher and has beautiful and sweet smile whenever we meet the both of them. Lawrence & Susan had been together for a year before the shoot. Yet we felt so much love in them and between them, for every shutter we clicked in that afternoon, the moment was so authentic and loving.
The evening light was settling deep and golden, amplifying the passion between them. The experience was so magical and powerful.
Thank you again to Lawrence & Susan for sharing their love with us. We are thrilled to share this album with you now! 😀
May all bEE happy.