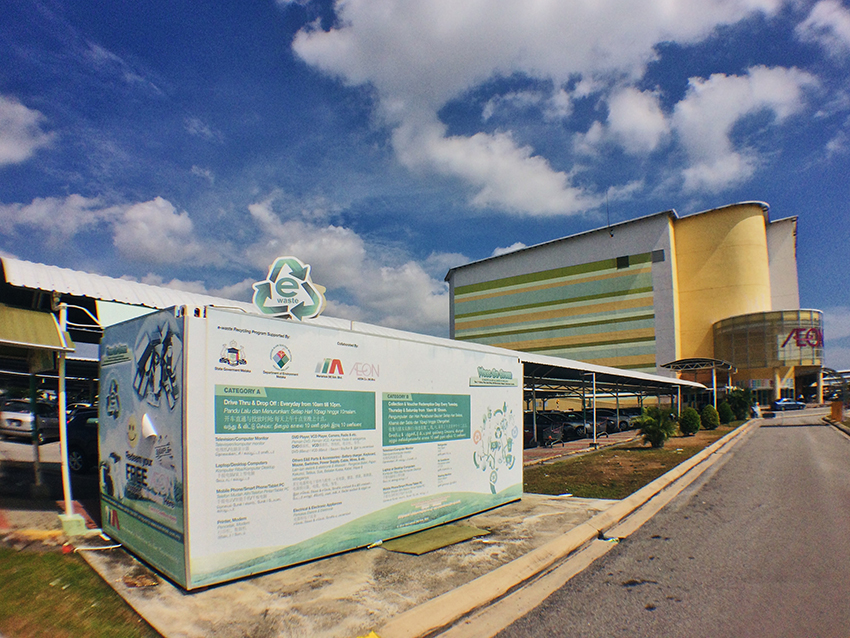 Rapid advances in technology mean that electronic products are becoming obsolete more quickly. When electronics (including phone, air-con, TV, computer, fridge etc.) are disposed and ended up in landfills, toxics like lead, mercury, and cadmium leach into the soil and water.
Electronic waste (e-waste) has become a hugh problem and recycling them is not as easy as recycling paper. Therefore, it's essential for us to learn to utilize electronics, donate them to charity, last resort is to dispose through a proper channel for recycling.
After Google from the internet, there is indeed a few places to dispose e-waste in Melaka. One of the easier way is thru the "Drive Thru and Drop Off Electronic Waste Collection Centre" at AEON Bandaraya Melaka Shopping Centre.
Check out the link here (http://www.meriahtek.com.my/ewaste-centre.php) for more more information. Make it a household responsibility to help our mother nature. 🙂