Tag Archives:
market
Last Saturday, I had the pleasure to meet up with Robin Wong and Chun-Chow in Kuala Lumpur together with Fred and Kenn-Wai. It was drizzling early morning when we left Kelana Jaya where we stayed at the place of Kenn-Wai's sister. However and it turned out to be clear and sunny sky when we arrived at Pudu LRT station. The weather was really unpredictable in KL.
Even though I always took bus from Pudu bus station back to Melaka when I studied in KL, I didn't know the place well. Robin does so he became our guide that morning. He first brought us to have a delicious Hakka noodle breakfast. As soon as we were done, so called shutter therapy session by Robin had begun.
Robin got us in the alleys, to the dry and wet markets. We were amazed by how lively the area was, and it was full of locals and foreign workers. Though we hardly see tourist over there. Most of the people there were nice even though some might not seem to be. I guess that's the reason why Robin loved the place so much for street photography. We just discovered the other face of KL. We got to learn from Robin how he approached the crowd and captured the people so close.
Robin and Chun-Chow are experienced street photographer and familiar with the place. They knew exactly when and where to press the shutter. It was just their instinct. Fred, Kenn-Wai and I also tried to get some nice shots of the street but we rather enjoyed our walk with jokes until we reached the wet market at about 11:00 am. We couldn't stand the strong smell of the market place under the hot sun so we threaded our way through the market quickly.
The photography session was smooth and everyone had fun. we decided to go Bukit Bintang area to take some shots of the Christmas decoration and atmosphere. While making our way to Time Square, we stopped by Pudu Plaza to have a break and share our captures with each other. Everybody gained valuable experience and intuitive knowledge in street photography from others.
May all beings by happy. Share some shots of the Pudu area: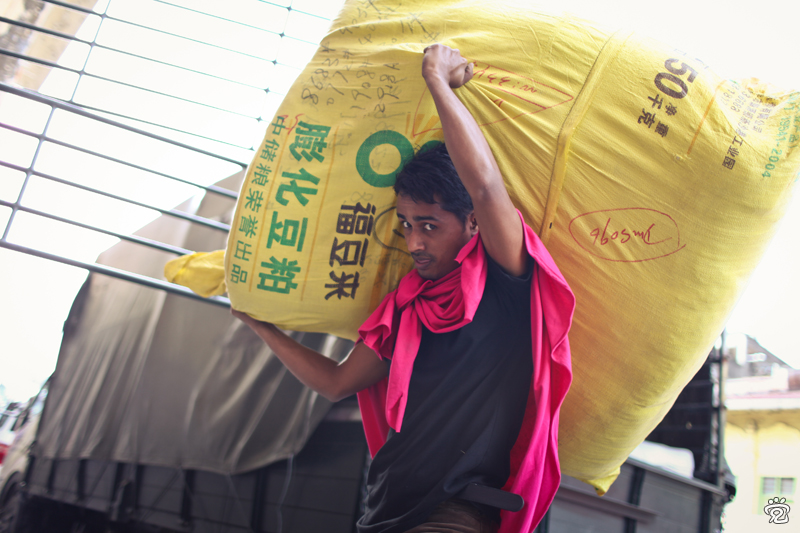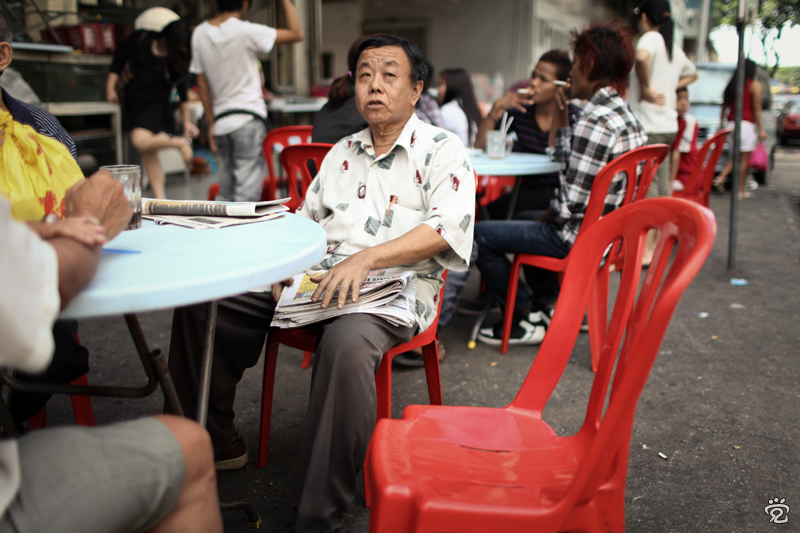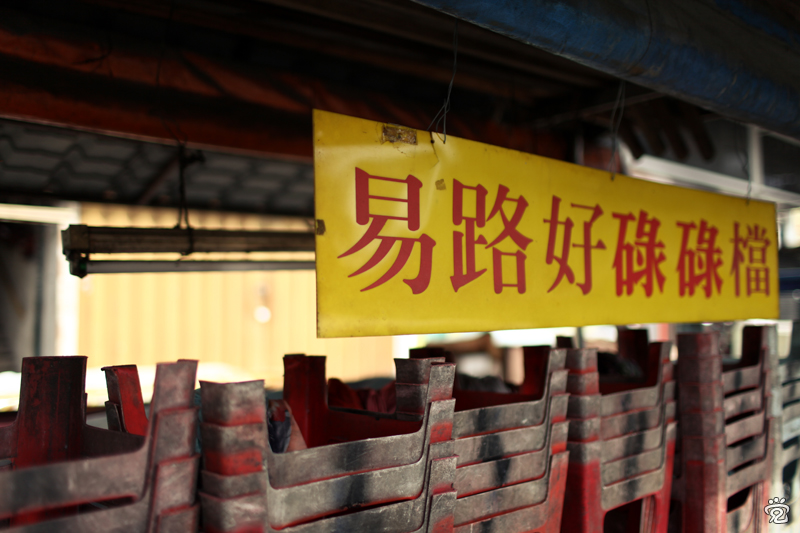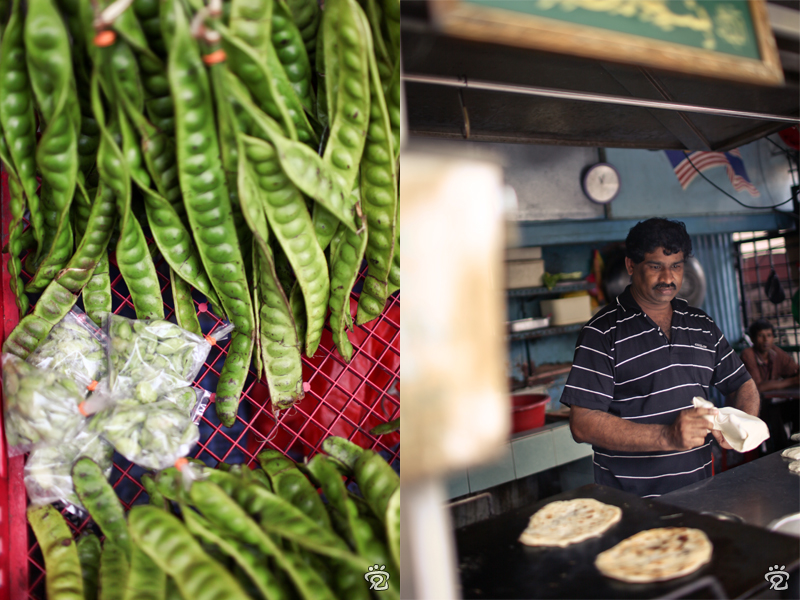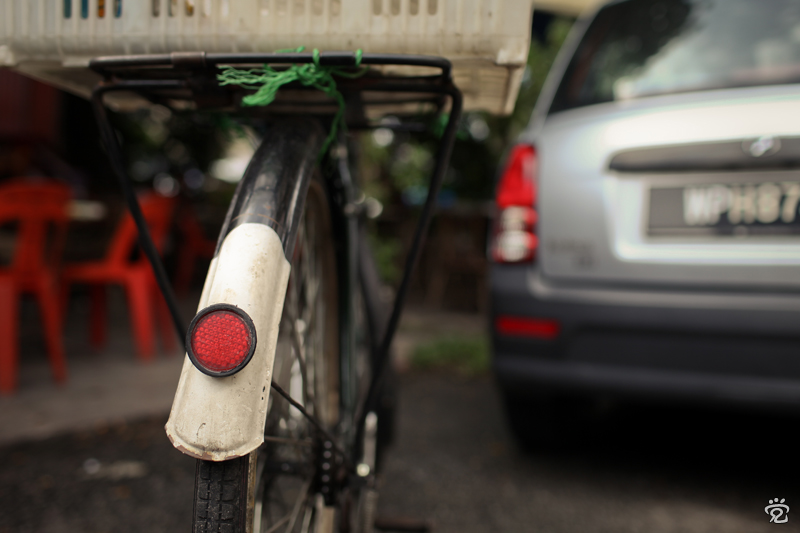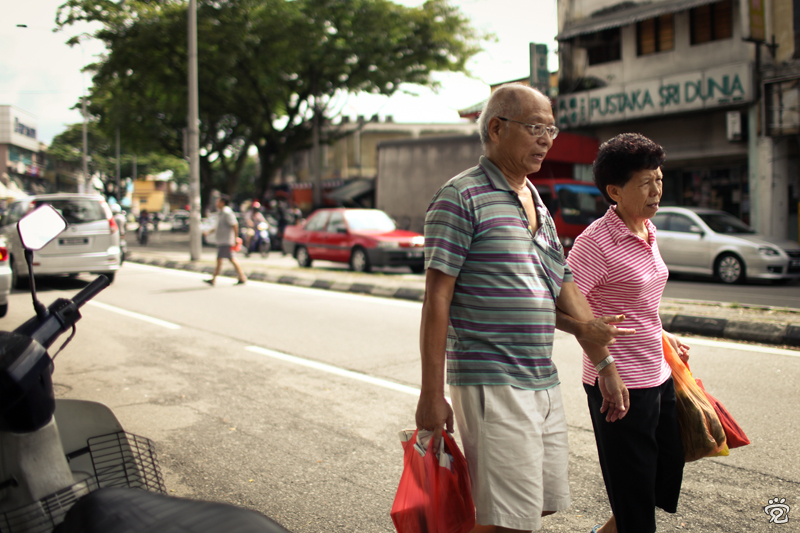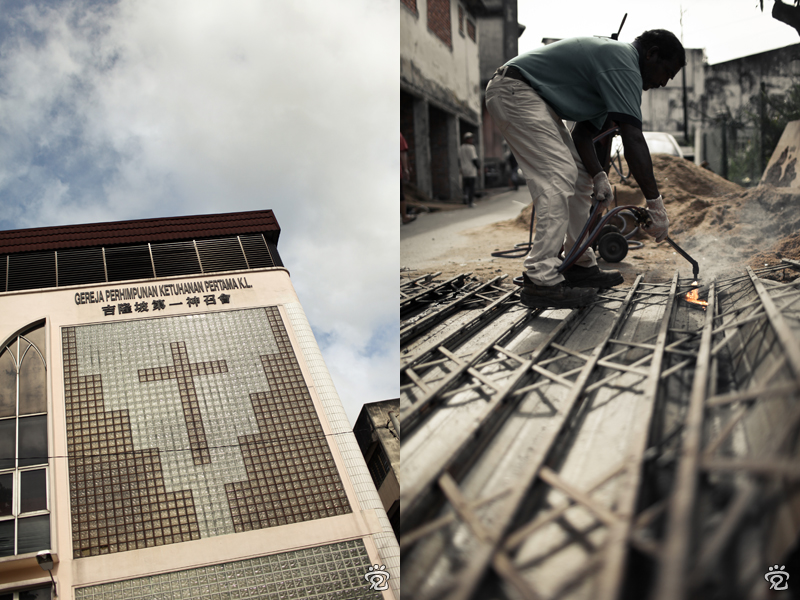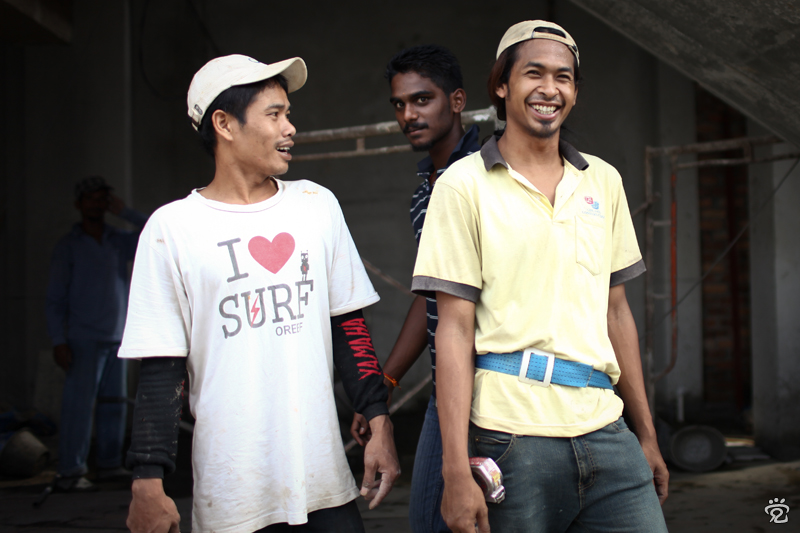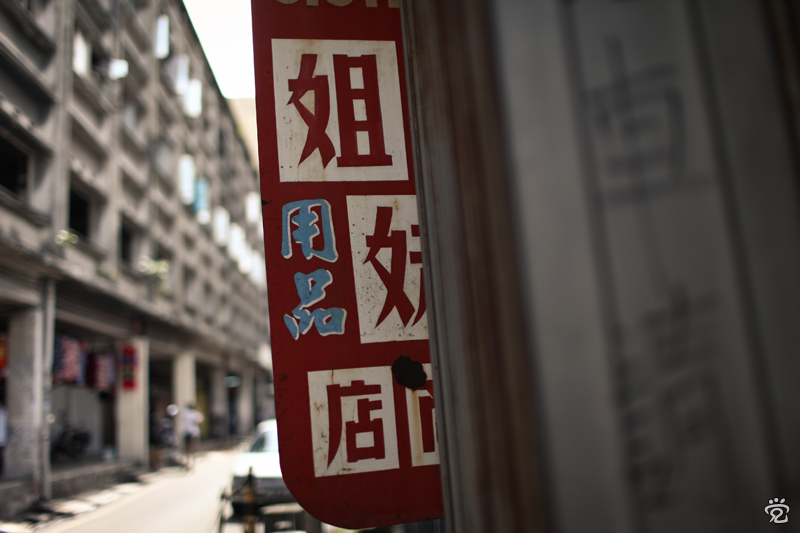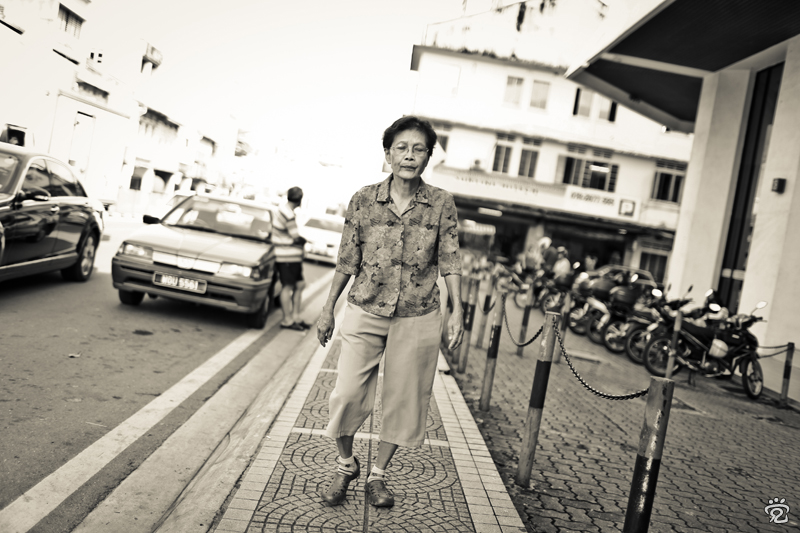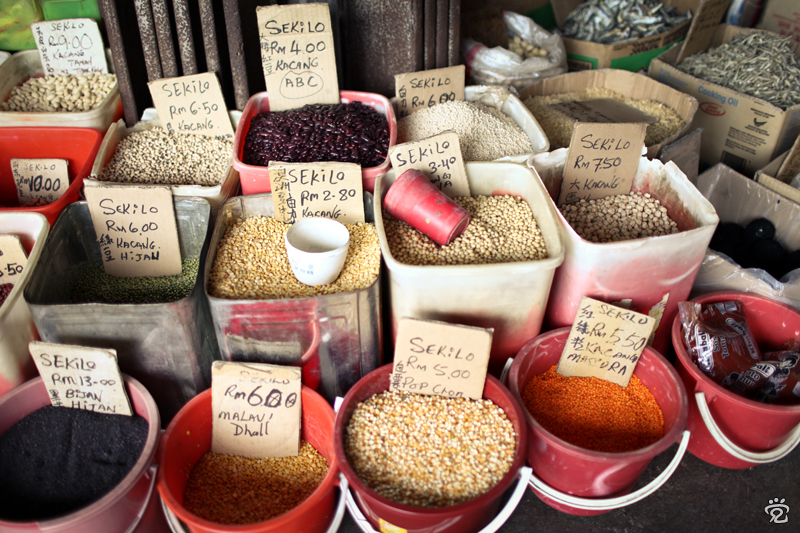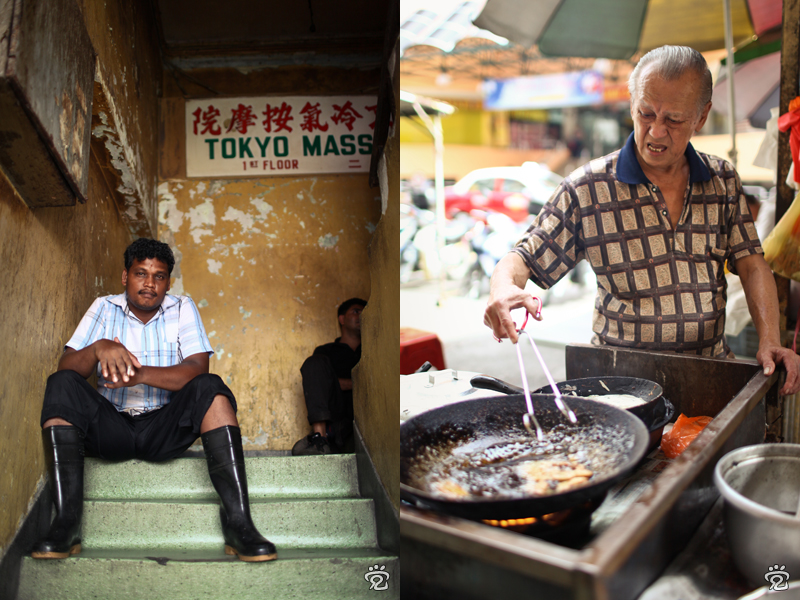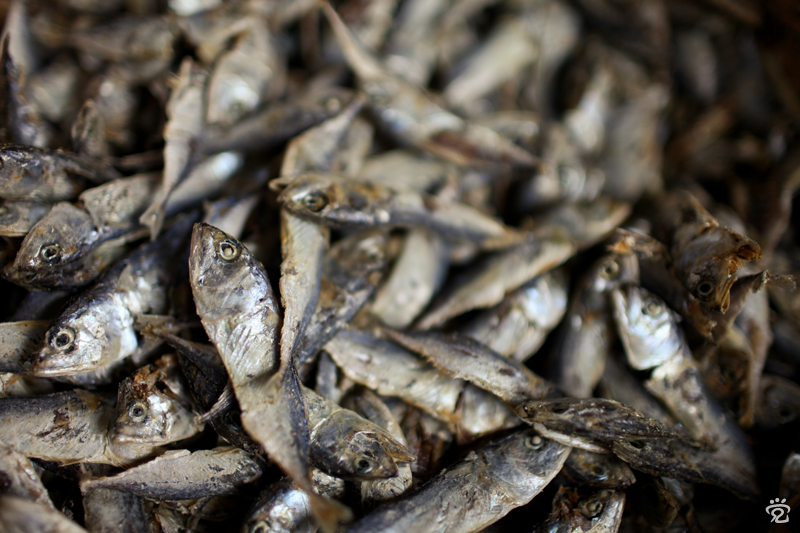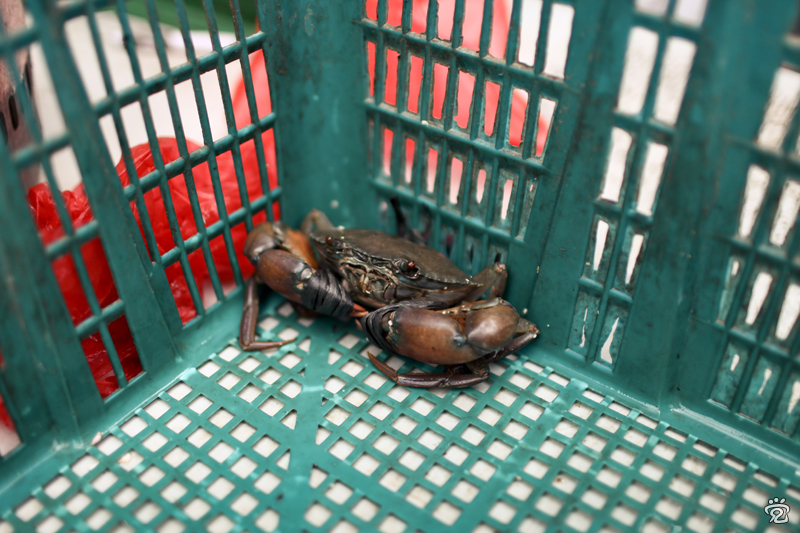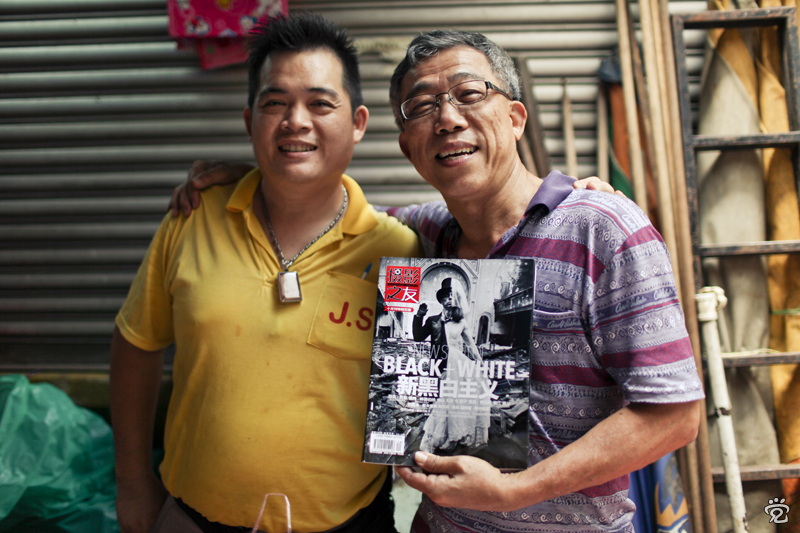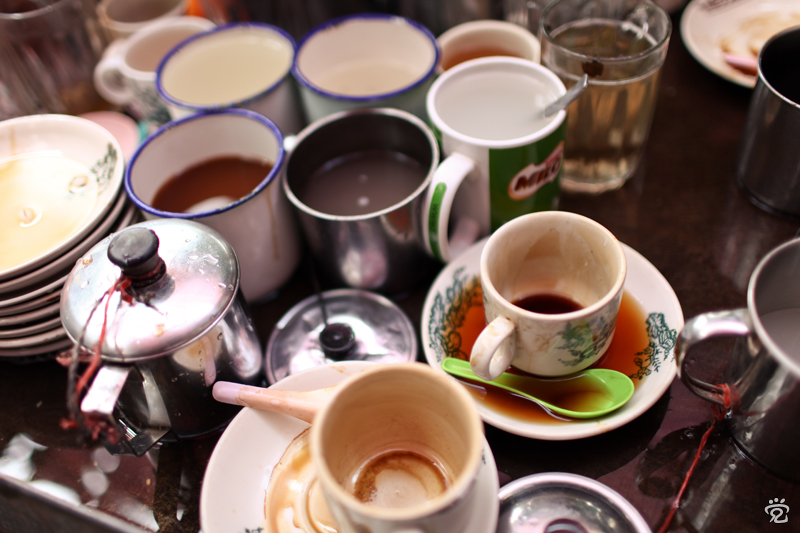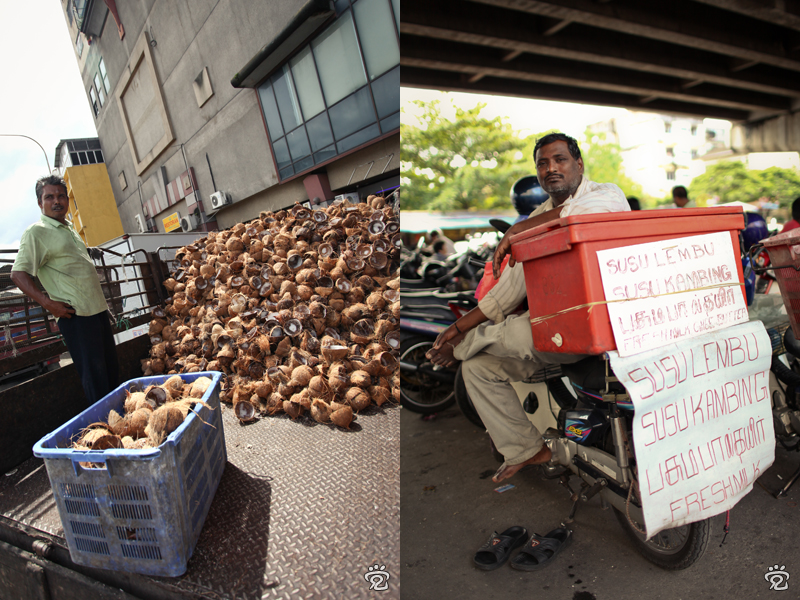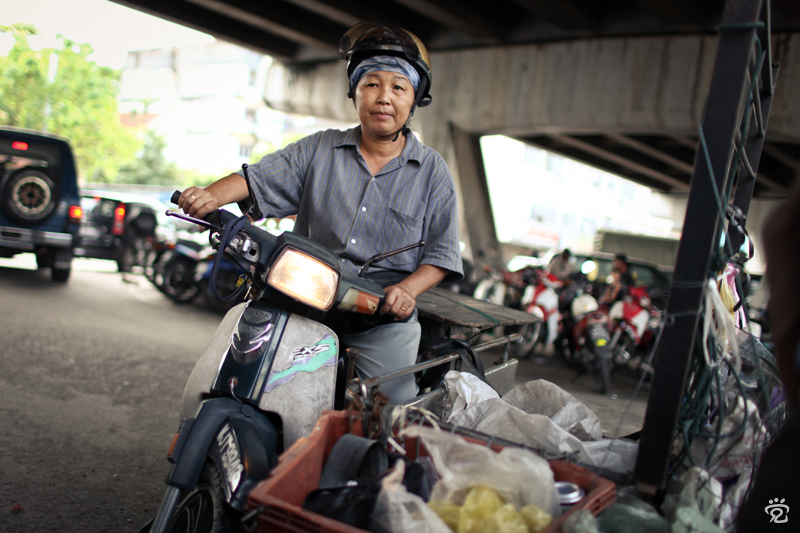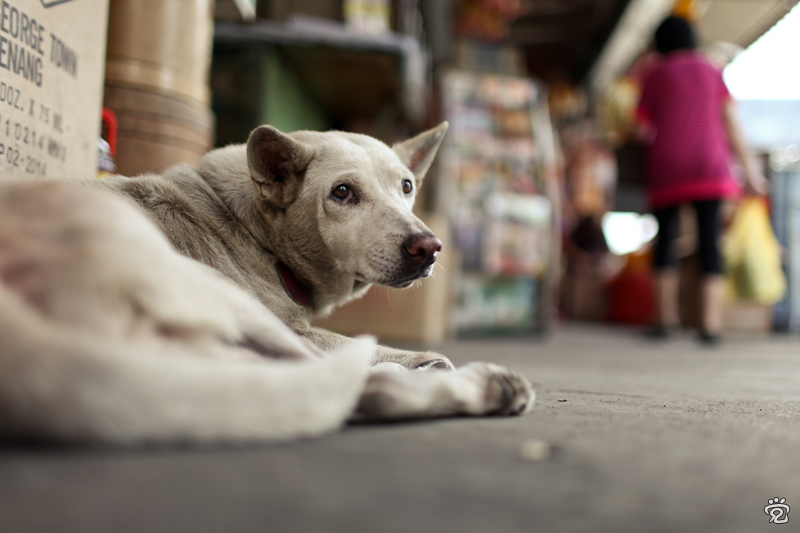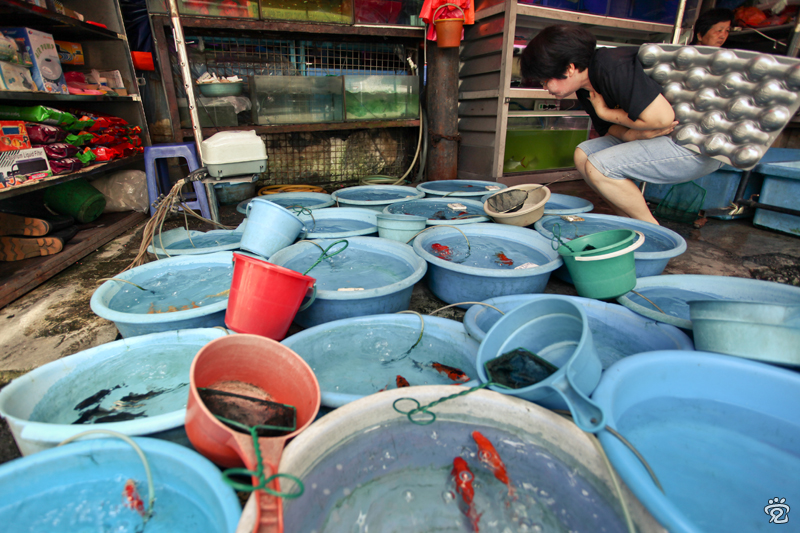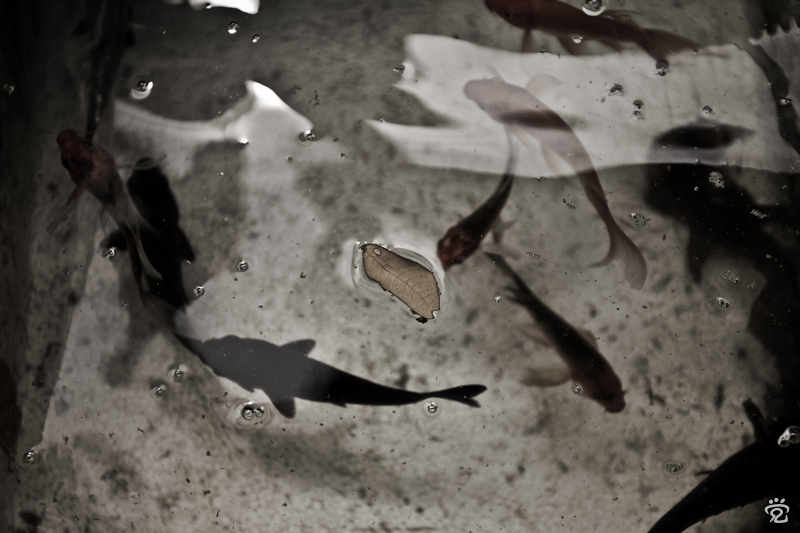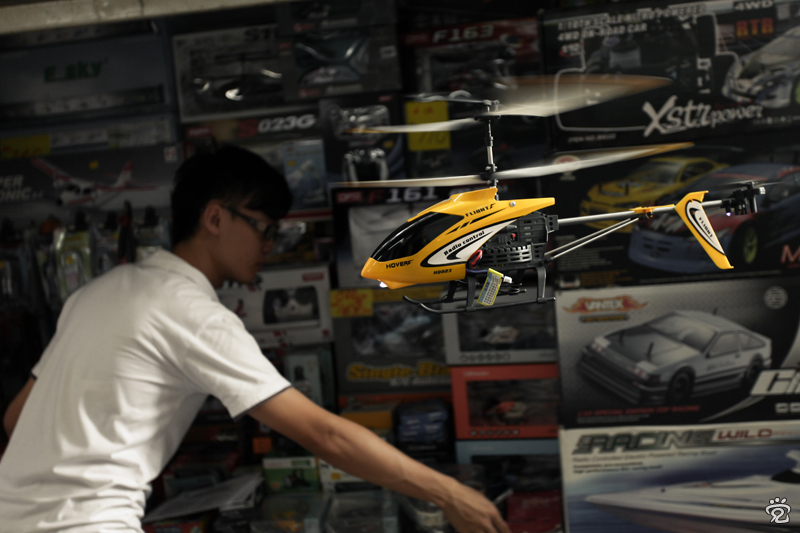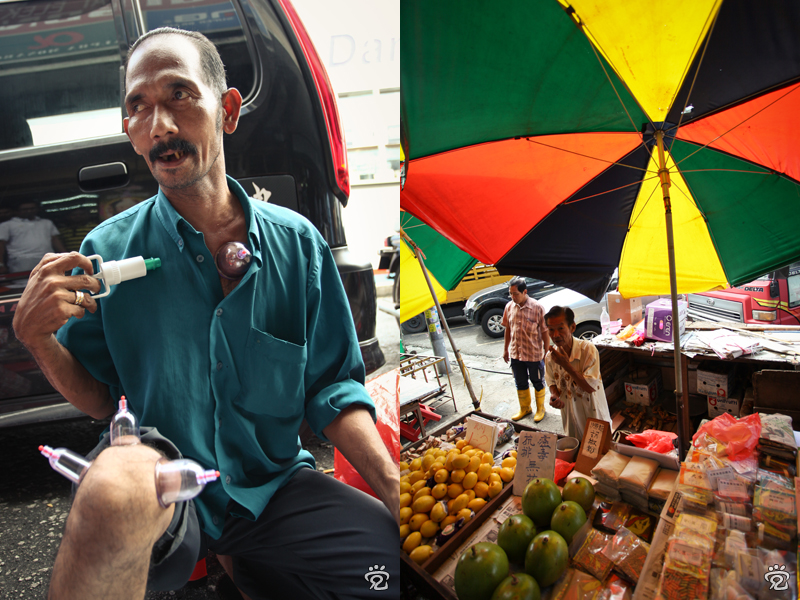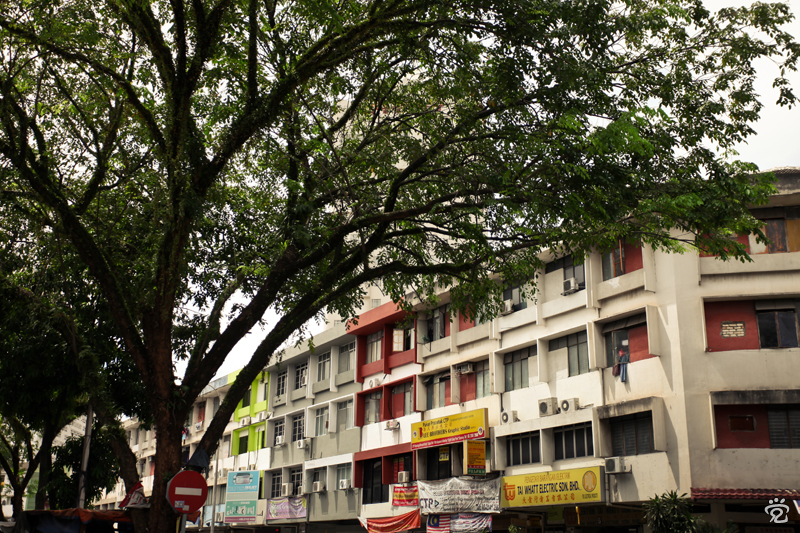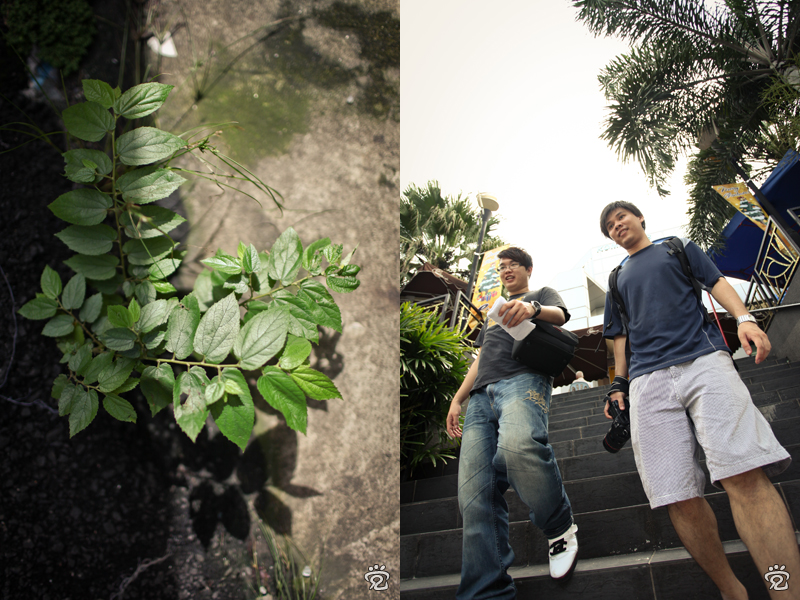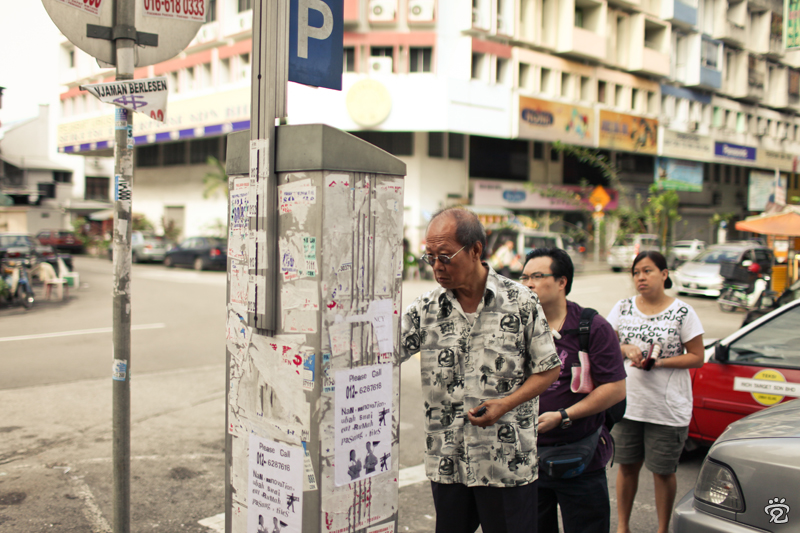 The first morning in Phnom Penh, we went to Russian Market, the place where the Russians would hang out during the Vietnam war. The market has been known by its English name since 1980s, and is popular shopping heaven in Phnom Phen among tourists, local expatriates and Cambodians alike.
Russian Market is really big and is the place we could find all manner of hardware goods, antique furniture, traditional carvings and handicraft, hand-woven silk, music, movie and computer CDs, silverware, gems, books and maps, backpacks and bags and shoes and clothing, drinks and cooked food. You name it, you get it.
Here, some basic bargaining and haggling skills will be needed as nobody pays the first price. Of course it was not difficult for us as we practice it most of the time in Malaysia.
A wide range of real and fake items sold in the market. Some authentic branded shoes and clothing, though not all, can be found at very inexpensive price, as they are manufactured in Cambodia somehow rejected due to quality control issues.
Most of our friends purchased souvenirs here, and some had their shirt, pant or dress tailor-made here at very reasonable price and thumbs up quality. They purchased the fabric there, handed to the tailors and had their clothing picked up on the following day.
The place was flooded with tourists and locals. Please be warned of the market's heat and narrow passageways in search for shopping buys. So those who are claustrophobic might find it difficult to survive the market. The conditions add to the ambiance of an Asian market however.
I chose to take photos rather to shop. Few minutes of walk I got so sweaty even wearing a thin t-shirt. However I loved weaving my way around the market with my camera and finding lots of interesting people and things to shoot.
Few hours of walk, I did not finish even half of the market. We had to leave to Tuol Sleng Genocide Museum as schedule and many were still demanding for more time extension. Therefore the guide took us there again on the following day for last minute shopping, just before we headed to Phnom Penh International Airport.
Russian Market is simply crowded, cheap and a lot of fun!
May all beings be happy. Sharing some photos I captured back there after the click:
Taking a break from all the temples, we decided to do some shopping to the Chatuchak weekend market, the largest market in Thailand. The market is sprawling 35 acres and comprised of more than 15,000 shops stalls. It's perhaps one of the largest weekend markets in the world too. Though it is not available everyday, Chatuchak weekend market opens on Saturday and Sunday, and it's believed to attract over 20,000 of visitors each day. Fortunately we had a weekend in Bangkok when we could visit the market.
Chatuchak weekend market is a shopping paradise! There is a huge range of products including household items, books, trendy clothing, Thai handicrafts, religious artifacts, collectibles, foods, and live animals. We were surprise to see how huge the market is and the varieties of merchandise sold there, nearly everything under the sun. Like a sea of infinite possibilities, we navigated through Chatuchak's army of stalls and tried not to get ourselves disoriented. Sarcastically, almost all of what we had bought and had seen in our shopping for first few days in Bangkok and Pattaya could be found from the market and at good bargain too.
We would prefer to have cheap street food than classy and expensive restaurant's meal. Hence Chatuchak weekend market would be our best choice to have our lunch. The foods offered are very variety and cheap. Thais are strong-flavor lovers which results their foods or drinks being usually sweeter, and more spicy, sour, and salty than other cuisine, yet delicious. So we started our feeding frenzy there. Within 2 hours, we had a bit of everything including fried chicken, spicy stir fried pork, meat and fish balls, satay, mango sticky rice, pineapple, coconut juice, teh tarik, iced blended coffee, durian ice-cream, snacks and much more.
Chatuchak weekend market is one must never missed in Bangkok. It was totally worth our time to discover that its wealth of culture provides for good opportunities to make wonderful finds. The market too attracts a colorful crowd of hawkers, tourists, beggars, street artists which provided me with interesting sights for photo taking: