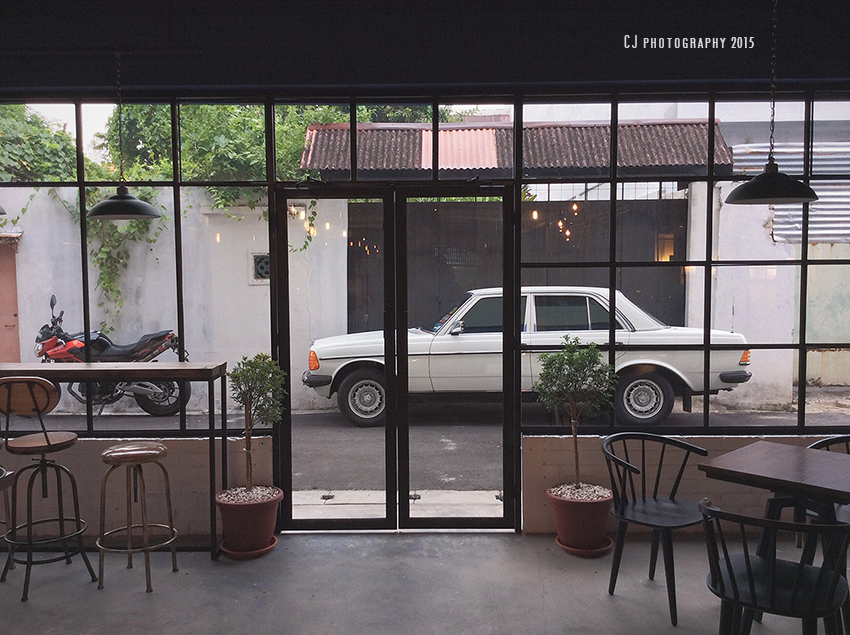 Backlane Coffee is a new coffee place in town recommended by my good friends Eric & Yan. As its name suggests, the cafe is located on rear part of an old building near the stage of Jonker Street where there is a rear entrance access from the back lane between Jonker Street and Hereen Street.
After a few visits, when Singaporean couple Daryl & Su Ann approached us for prewedding portrait in Melaka, we brought them to Backlane Coffee for a short break, relaxed and chilled ourselves in this place full of DIY items and old-fashioned vintage decorations, and filled with aroma of coffee and freshly baked desserts. The place reminded me of the cafe back in Melbourne.
With the consent of the sweet lady boss Shu Lin, we took some portrait with the couple near the large windows of the cafe facing the back lane. Shu Lin told us, we were the first to do portrait over there 😉
If you visit this place, don't forgot to try the tea in menu besides the good coffee, they too offer variety of sweet homemade macaroons and cakes. Recently some light meals were added to the menu, which I haven't had a chance to try but I will.
We'd love to share this album from Facebook, of the bridal portrait with Daryl & Su Ann.
May all bEE happy 🙂