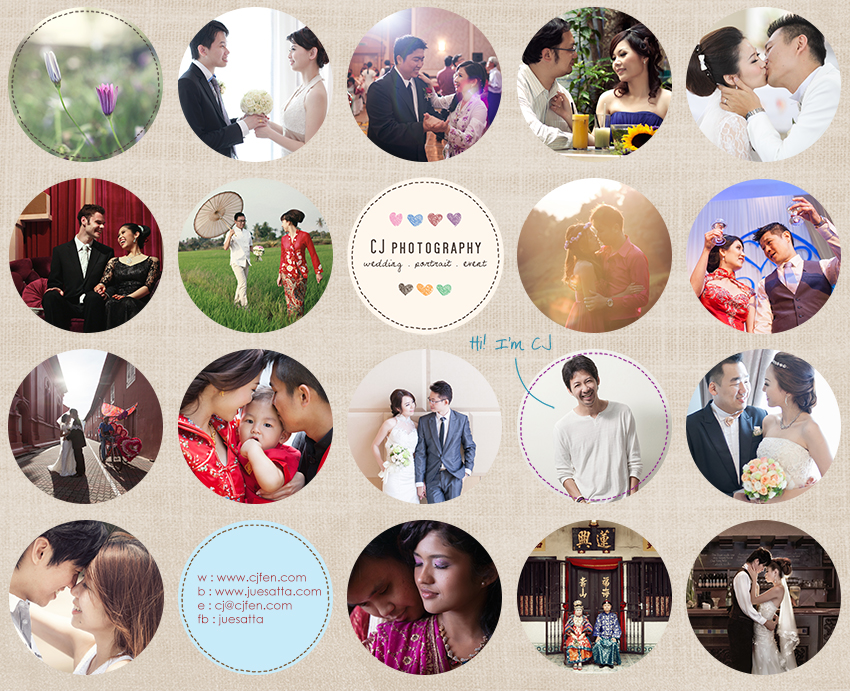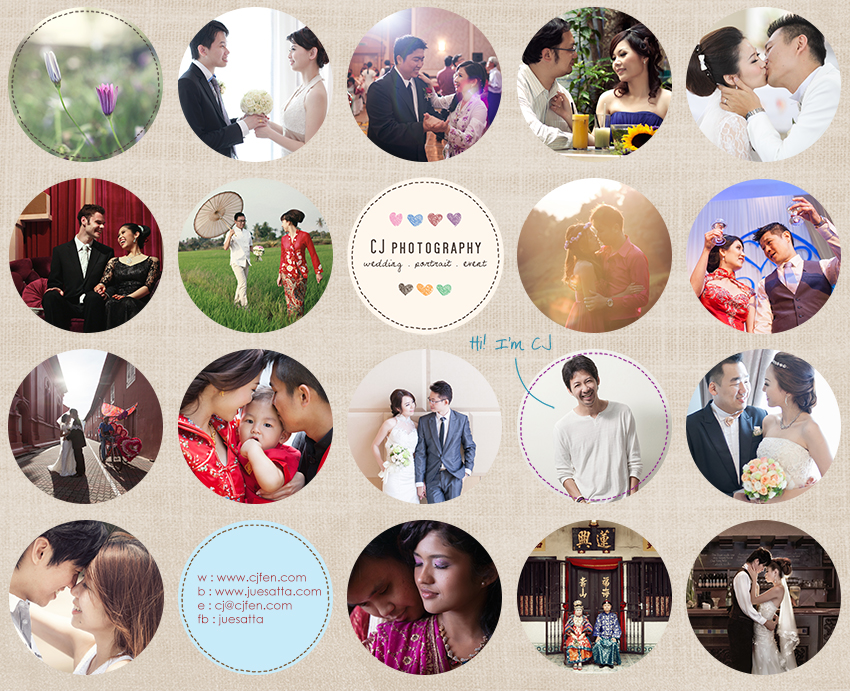 Hi! Welcome and thank you for dropping by juesatta which is also the blog for CJ Photography.
Frequent traveler like CJ, enjoys much in learning the difference in culture and studying people. Every individual is unique hence he admires each of their story.
Having his first digital camera with him was the greatest gift for his travels. He loves blending into people and environment in order to capture natural and genuine photographs.
Much like his style of shooting, CJ puts himself in the crowd and captures many candid and genuine moments especially the touching and sweet ones making him the 'Candy Jar' of Love+ photo artistry.
Wedding is the sweetest thing in one's life as it celebrates love, and therefore he tells the story of each wedding with simple, natural and artistic photographs.
Based in Melaka however, CJ travels outstation and internationally to photograph upon request.
Do drop by juesatta on facebook to catch up the latest update. Hope you enjoy the stories here. 🙂
May all beings bEE happy.