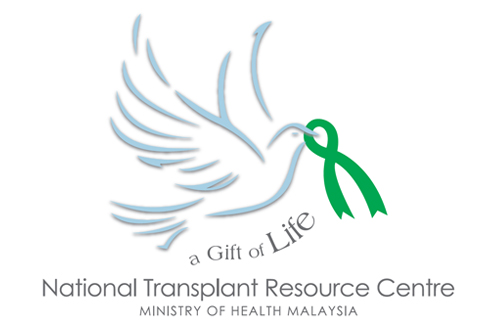 You can download and print the Donor Pledger Form here. Fill in all the required information and chose the tissue or organ that you wish to donate. Write in the name of your next of kin and sign the form. Completed forms can be sent to National Transplant Resource Centre at:
Pusat Sumber Transplant Nasional
Hospital Kuala Lumpur
Jalan Pahang
50586 Kuala Lumpur
Fax: 03-2615 6269
You can also call us using the toll free number 1-800-88-9080 to acquire the registration form. A donor card will be sent to you and you are required to fill in and sign the card. This card must be kept together with your Identification Card (I/C) at all time.
Tell your family about your decision to be a registered pledger so that your wish of donating your organ will be fulfilled. This will also make it easier for your family to allow your organ to be donated when and if the time comes.
Children under the age of 18 must acquire parents or guardian's consent before registering as a pledger.
Registering, as a pledger does not require any payment or medical/health check-ups.
[source:
http://www.agiftoflife.gov.my/eng/organdonor.html
]
Read also: forms available at selected post offices in Malaysia: http://www.juesatta.com/donor-registration-forms-now-available-at-selected-post-offices/