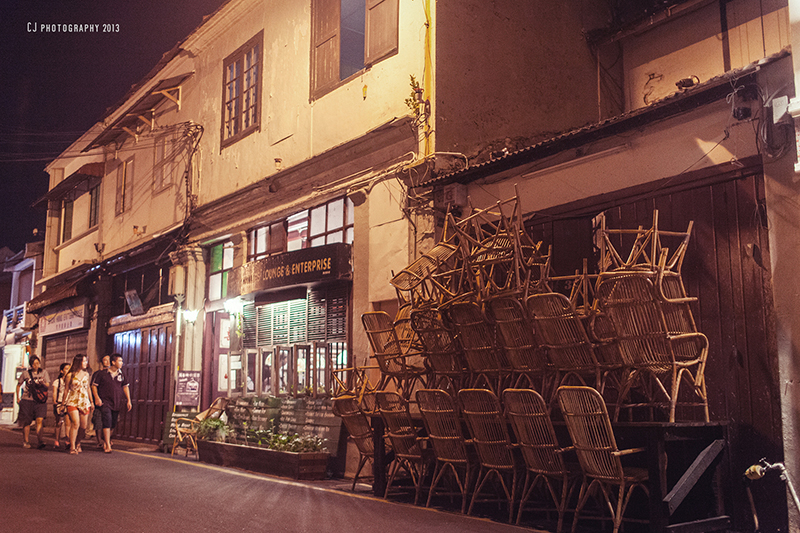 Went to a very nice music concert <简单玩 。玩简单 Just Play> featuring Ika & Aki Huang, Platform 11, Tangerine Wong and Anna Chong, happened to be in Melaka at Voyage Travellers Lounge early this month.
Simple setup in the lounge which closed for business. Instead of sitting on chairs or standing, tables and chairs were removed from the lounge and guests were encouraged to wear casually, especially with shorts, any kind of shorts as theme, and sitting on the floor.
So before the show started, 988's DJ, PM shared his story with the guests to get everyone warmed up. Then things got started with Aki's voice cheering up the night, followed by the rest of the vocals and bands.
It all ended at about 1:00am in the morning. The artists put on a great show and really connected with the guests, songs were sung with a load of feeling and passion.
They will keep going and tour around Malaysia and Singapore for performance. Just an update, the ticket for their next stop in KL on 30th August are sold out. Only two stops available now which are Kluang, Johor on our Merdeka Day and Singapore on the 1st of September.
Support our local artists and please drop by the tour's facebook page for more information.
https://www.facebook.com/jiandanwan/
May all beings bEE happy. Have lovely week ahead 🙂