Tag Archives:
klebang
Finally having some free time to upload some photos and start blogging again.
Remember the M Nicole Make Up at Haha Studio July 2012? This was the session after the studio shooting and supposed to be a two-month back topic.
Anyway, we continued an outdoor shooting at Klebang Beach, Melaka after the studio shooting.
The models got changed to colorful outfits and beautifully done make-up then headed to the beach in Klebang.
This was also another opportunity for us to meet other photo enthusiasts, future make-up artists and models. We learned from each other and had a great time together.
Thanks to M Nicole Make Up organizing such a good outing and we are looking forward for the upcoming ones.
Have a nice day and may all beings bEE happy. Sharing some shots taken on the event: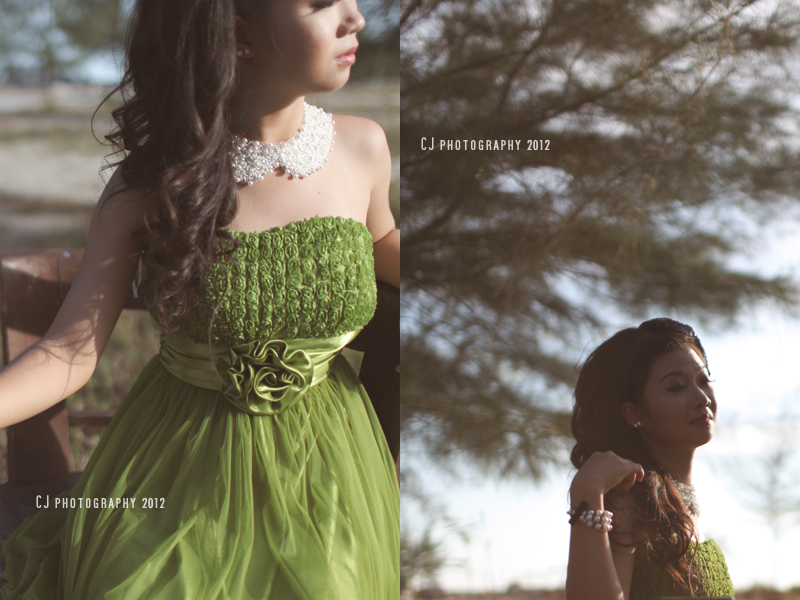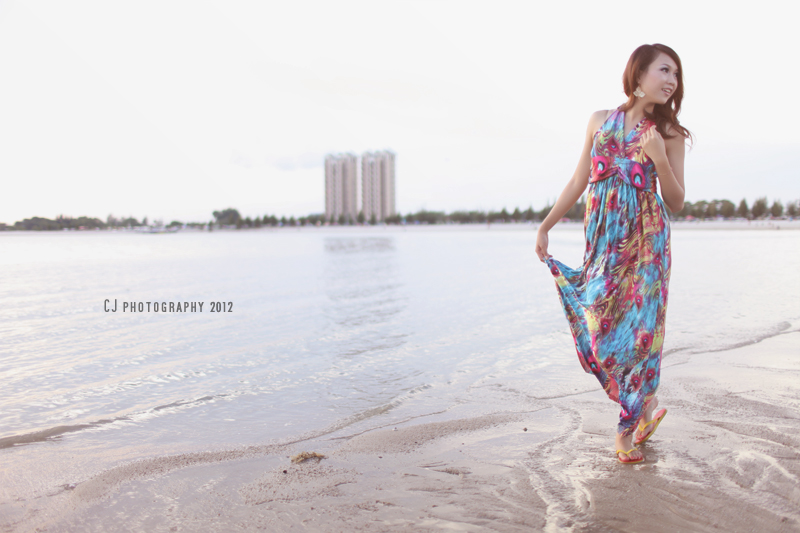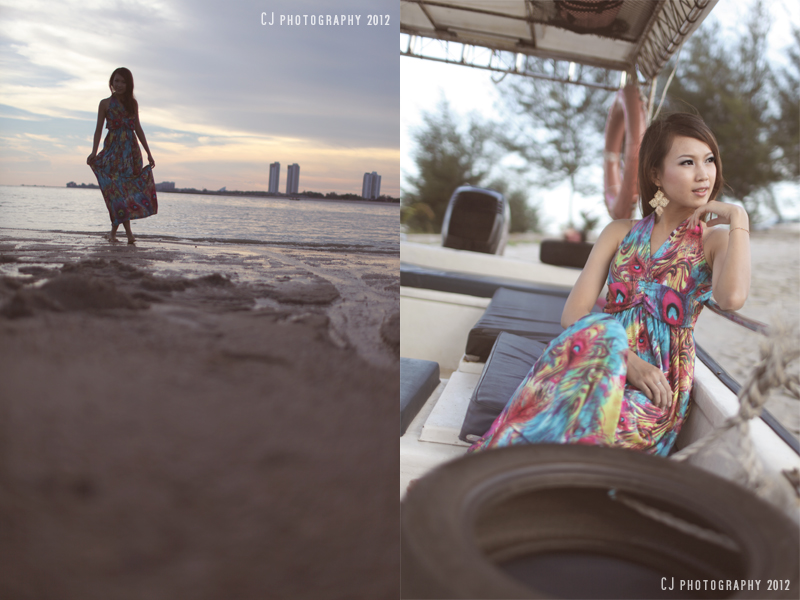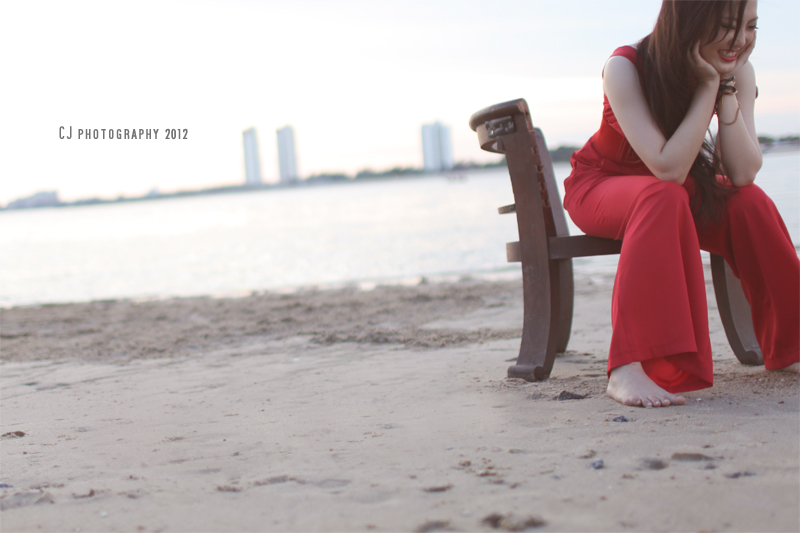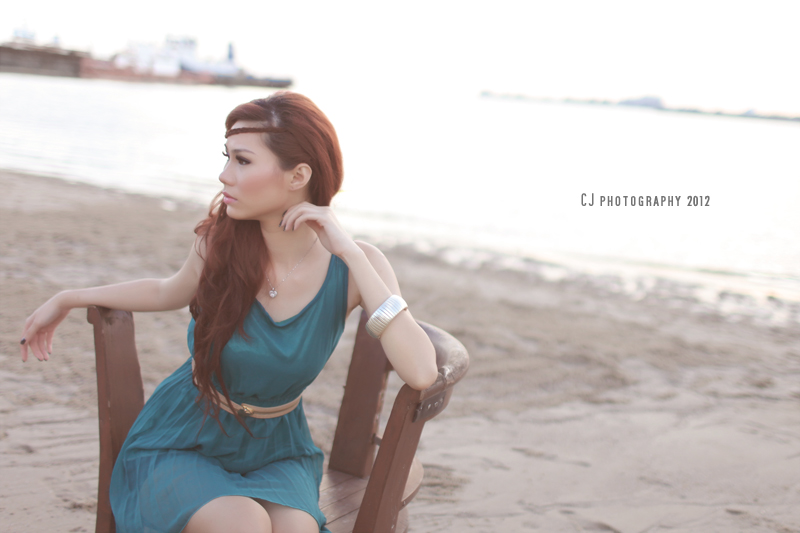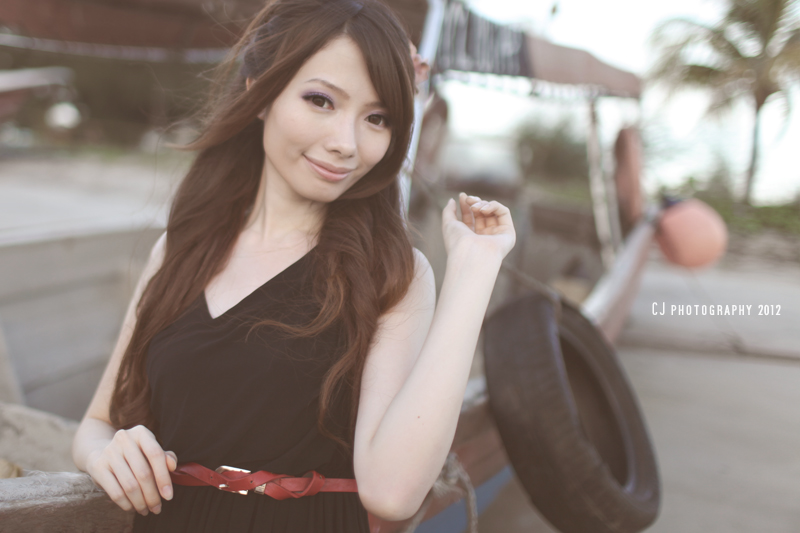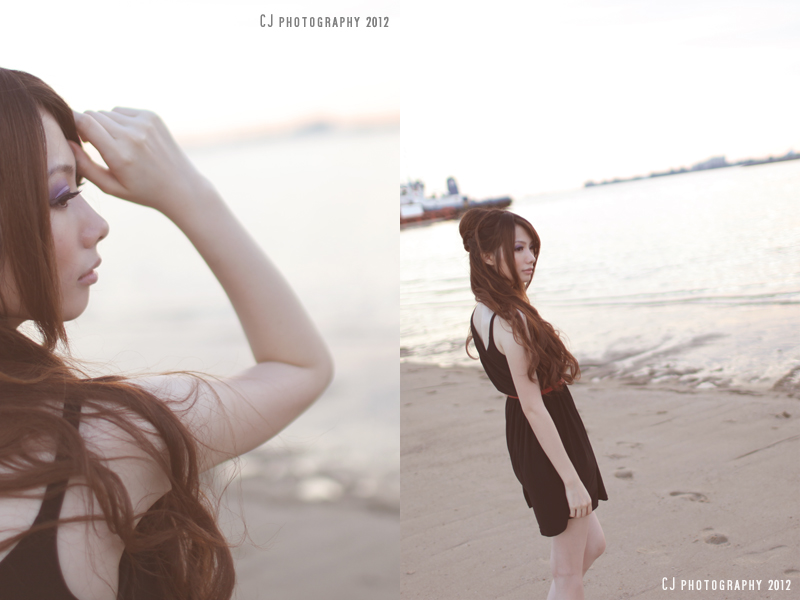 It was the Sunday of the week before, when Victor Chan's partner, Sook-Kwan came to Melaka to pay Victor's family a visit. After picking her up from the bus station, we went for a breakfast in Malim Jaya. Even though I had only met Soon-Kwan during Victor's funeral, we became good friends since then. Time and tears really helped comfort us the loss of a good friend, we but cherished his memory, the memory which became a treasure to all of us who know Victor.
After a wonderful breakfast with Sook-Kwan and sending her to Victor's house, Murphy and his partner, Ann, Wee-Peng and I met up for brunch. Wee-Peng suggested to go for something he did not have for some time, which then came to his mind, Teochew porridge. The four of us just love Teochew porridge and our favorite eating place for it would be the Teochew porridge restaurant in Kampung Jawa however it is close on every Sunday. We had to go for the second option which was the other Teochew porridge restaurant in Bukit Cina.
Teochew porridge is a full meal made up of many cooked side-dishes such as pickled lettuce, salted duck egg, salt fish, braised tofu and many more, served with a Teochew style rice porridge. We loved it not because the dishes are strong in flavours, also as the dishes served in small amount, we could pick many different delectable dishes to go with the porridge. Though I was full after meal with Sook-Kwan, I could not resist having some of it.
After brunch, Murphy gave us the suggestion of going to Bunga Raya for Luo Han Kuo dessert. It isn't far from Bukit Cina, 3 minutes drive from Teochew porridge restaurant. It is a pushcart at the street adjacent to Bunga Raya Road, selling Luo Han Kuo for decades and well-known among the locals. I had it so much and loving it, since I was brought up in Bunga Raya.
Luo Han Kuo (or Luo Han Guo for pronunciation in Chinese) refers to Siraitia grosvenori, a sweet fruit used as sugar substitute and medicinal herb for treating cough and sore throat. The fruit is usually used by the Chinese in making dessert served with ice, seeing that it is so refreshing for us who live in this extreme weather of Malaysia. And Murphy's craving could explain its taste as he had 3 bowls of the Luo Han Kuo dessert in few minutes.
While wandering where to go next by sitting at the old street of Bunga Raya, Murphy again proposed to go for durian to help in our digestion, although we knew it was irrelevant. Our stomach was filled with watery porridge and dessert. However, speaking of durian none of us would say no. We then traveled to Klebang to look for durian stalls.
During the durian season every year, there are many fruit stalls offer durian in Melaka. And the long stretch of road along the Klebang beach is one of these places to look for durian. There is no telling of which sells better durian, but the word of mouth. We gambled our luck on this durian stall at the roadside, which then turned out to be dissatisfaction of the durian's quality at the price the stall offered.
We are surely looking for an alternative place for durian soon. May all beings be happy. Share some shots I took: