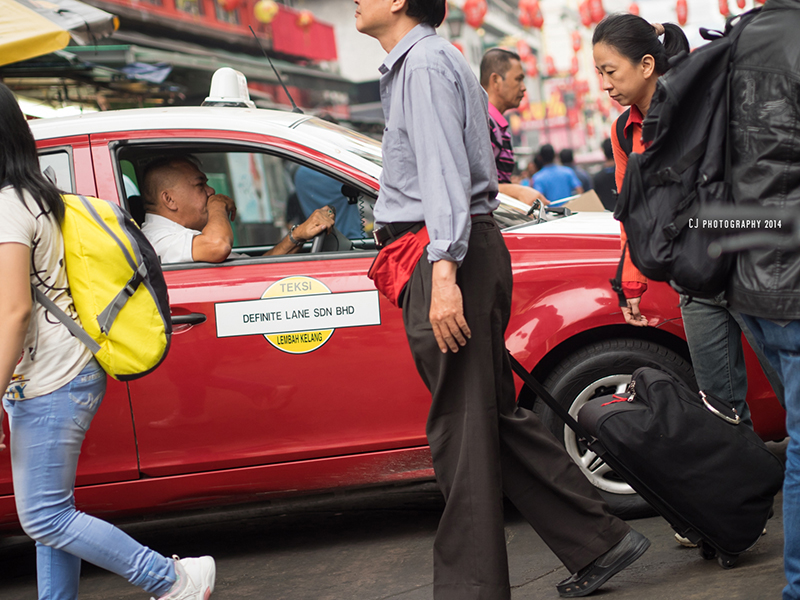 It was three years then when I had a street photography at Pudu Street for the first time with Robin Wong and friends. Robin is a passionate street photographer and his works have always inspired me.
Early this month on the eve of Hari Raya, Fred made an arrangement with Robin for another street photography session at Petaling Street which he so-called 'shutter therapy'. Fred, Kenn Wai, Brendon and I was so excited for the gathering and outing.
We met up for yum cha a day before, and Robin who is working with Olympus Malaysia, introduced to us an amazing mirrorless micro four thirds digital camera, the Olympus OM-D E-M1. I was fascinated with its light speed touch-focus-shoot feature, making it a great travelling or photojournalist's companion. Robin said he would let me play with it on the next day's session.
Robin who does street photography almost every week planned the outing so well. We started early morning with a yummy breakfast – Hon Kee famous pork intestine porridge and Chee Cheong Fun at Petaling Street. It was a great start for the day. Less crowded in the morning compared to the night especially on the eve of Hari Raya when most people had balik kampung for holiday.
Robin then passed the E-M1 to me. While having my usual Canon 5D Mark II hanging on left shoulder, now I had an Olympus system on the other shoulder. I borrowed the prime 45mm (90mm equiv) lens to use on the E-M1 as I had a ultra-wide angle lens on the Canon system.
Having two different systems on a shooting was challenging. It was like learning to write with both hands. However, the E-M1 didn't give me much of a problem. Instead it gave much a quicker way to shoot without looking at the viewfinder. Simply looked at the tilt screen, touched the point where I wished to focus and it snapped automatically.
We walked around Petaling Street. From stalls to market, to Chinese temple and Indian temple. I was using E-M1 system more than my own camera. Probably it's lighter and allowed to quick touch-and-shoot.
Most of the shots in this post were out-of-camera color balance with minor adjustment of brightness, contrast and saturation. The image quality was impressive! I think in street photography or for traveling, the E-M1 is a great companion for the journey.
We spent 1-2 hours exploring Petaling Street and the surrounding area including back alleys and ended the session with coffee session at Lucy In The Sky Cafe. After the session, we had a Japanese lunch at Fahrenheit 88 and we spoke to Robin why not have a sharing talk in Melaka at our studio. Without hesitation, he agreed to come to Melaka.
Many thanks to Robin for taking us around for the street photography session and lending me the Olympus OM-D E-M1. It is a great mirrorless micro four thirds system with lots of awesome functions including its fast touch-and-shoot, live time feature which Robin showed me the day before, allowing real-time result viewing for long exposure shooting, with good image quality! It might be worth while to use it in wedding photography.
We are looking forward to have Robin here in Melaka for a sharing session in street photography or 'shutter therapy' soon. Stay tuned for more information. 🙂
Sharing some shots taken during the session with the Olympus O-MD E-M1 with the 45mm lens. May all bEE happy.